This post may contain affiliate links. Please read our full Disclosure Policy.

We are loving these home tours! It's like Pinterest on steroids and this time we found the queen of furniture refinishing. Ellen, from Featherglass has the most STUNNING home, but it doesn't stop there. She has repurposed or refinished so many beautiful pieces in her home, we can't wait to show you. Let's give a warm vintage welcome to Ellen
home tour series:
furniture refinishing tips with
Featherglass
Can you give a brief introduction of yourself, your home and work?
Hi, I'm Ellen Sharpe and my husband and I are renovation and DIY addicts. We have been living in and renovating our home and carriage house just North of Boston. We live here with our daughter and 2 west highland terriers.
What year was your home built and do you have any details of the history or building process you would like to share?
Our home was built in 1920. It was one of about 6 bungalows on the street built when old farmland was sold off. When we bought the house it was in major disrepair, making it simply livable was our first goal. After living in it for awhile we had big ideas on how we could transform things to work for our family. 3 years ago we added a large addition to the home to include open concept living space and a master bedroom and bathroom. It's been import to me throughout the project to add things you would typically see during the era the home was built.
How do you define your decor style? What are your favourite types of decor?
I love all decor styles, which I think is pretty typical for someone who loves design. I wish I could do a home in every style. For my home though I like it to feel peaceful so I keep things simple and fresh and use a neutral pallet. I lean toward European farmhouse elements.
What is your favourite thing about your home? Do you have a favourite room or furniture piece?
My absolute favorite piece of furniture is my dining room sideboard that I found on Craigslist for $50. Most of my furniture is repurposed, but this piece really speaks to me because it has an unfussy simple elegance. The gray paint color I chose really adds to its beauty.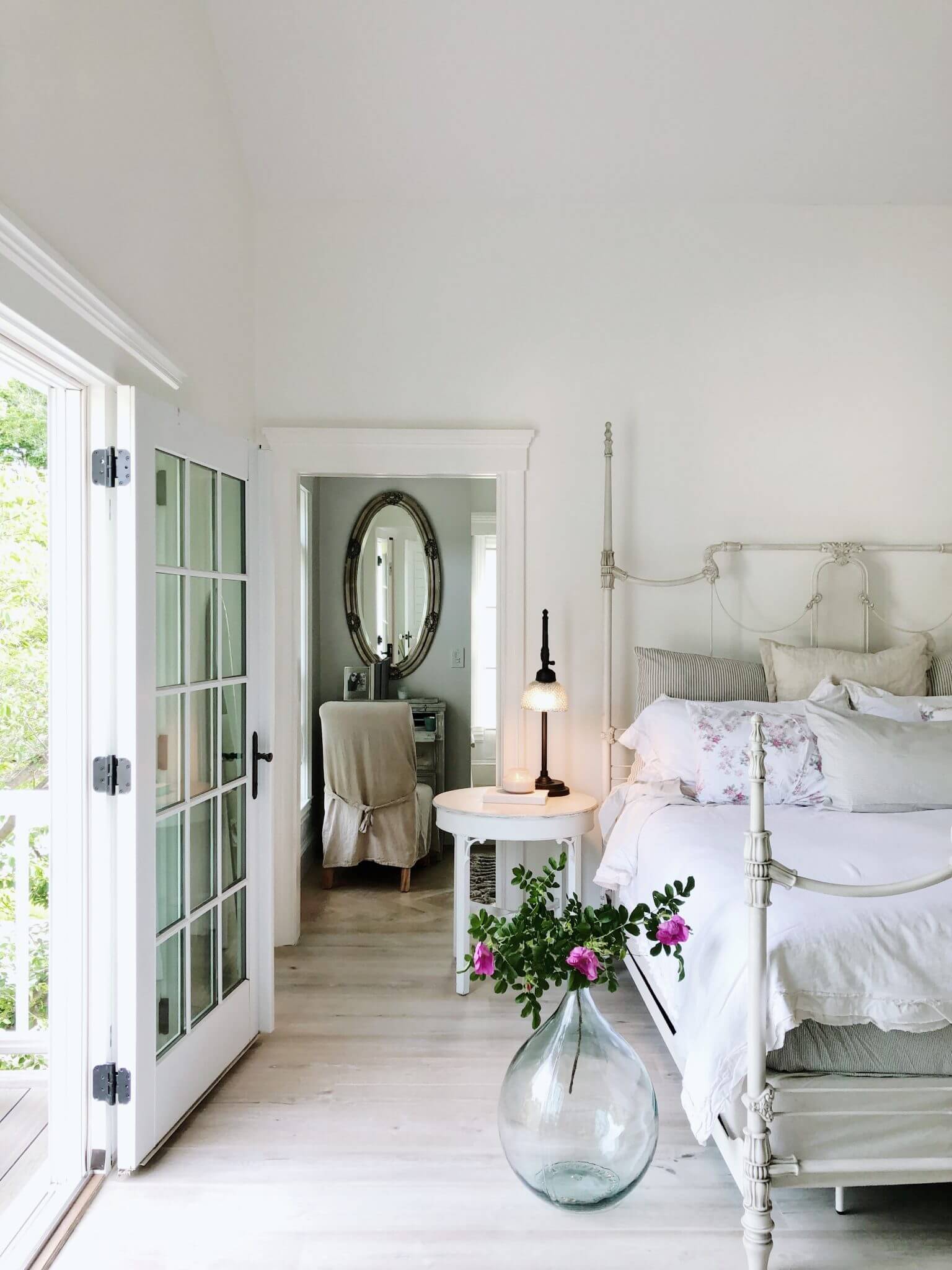 Do you have any big future plans for your home? What is next for you or your home?
The last project we have in our home is the basement which will include a laundry room so I am really looking forward to that. Next for us though will be a second home to use as a vacation rental. I have the renovation itch and this house is almost complete.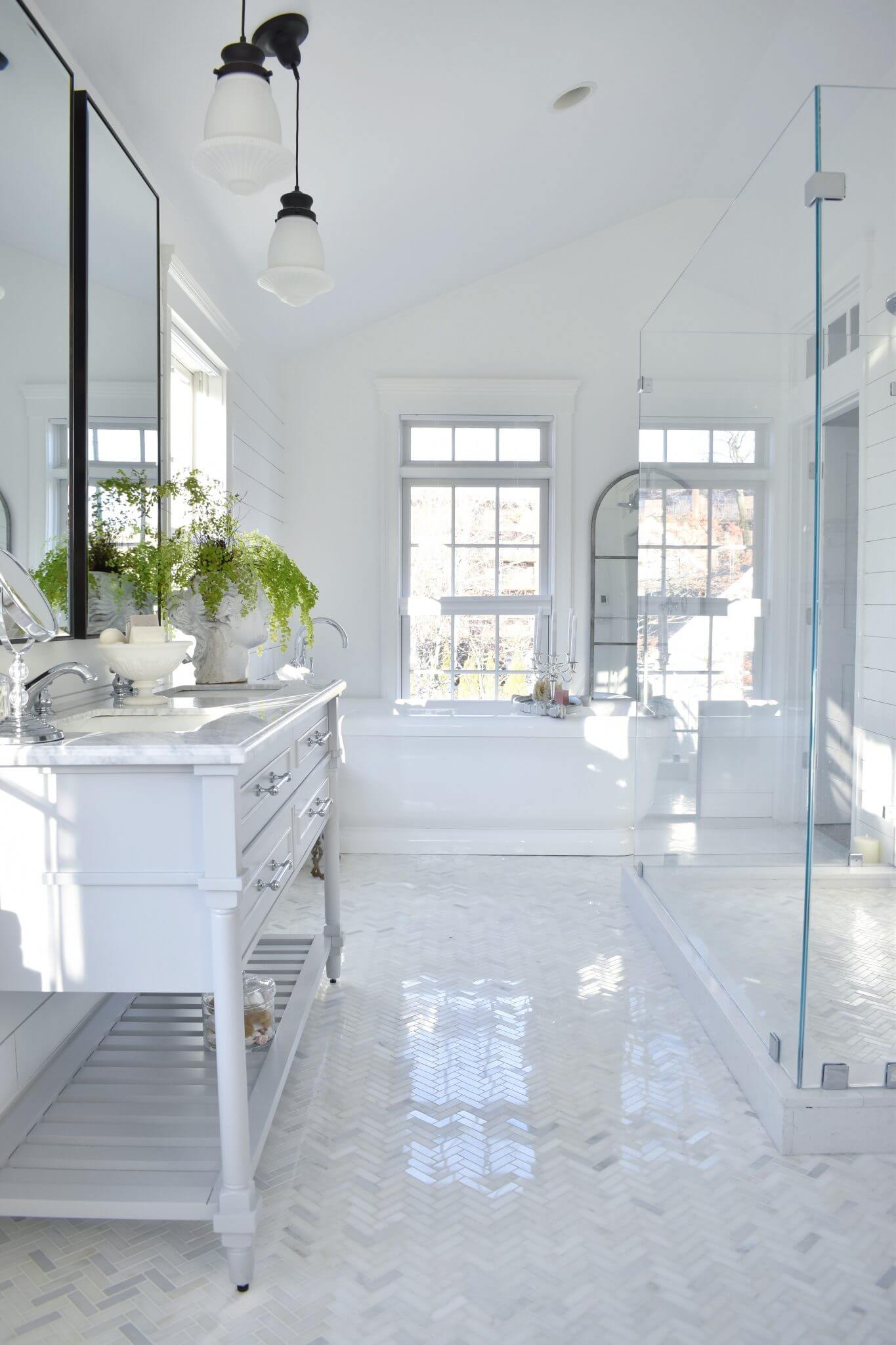 If you had one design or decor tip, what would it be?
Reuse what you have and repurpose with old furniture refinishing and paint! There is a treasure trove of beautiful pieces out there that people are literally willing to give away. If you can master a few painting and furniture refinishing skills, you can save thousands and thousands of dollars.
Do you have a business or social media tip you can give to all those who want to start a blog or home decor business?
Be genuine and answer your follower's questions. They are there to interact with you so it is so important to interact with them and build relationships there.
Now that we are done drooling, all we want to do is pick up a paint brush and repaint EVERYTHING! Thank you Ellen for the inspiration and for taking us on a dreamy tour of your home. Keep picking away at the gorgeous home project and we will continue to follow your every move! You guys can follow Ellen too! Head on over to her instagram Here and share some love. Don't forget to tell her who sent you!